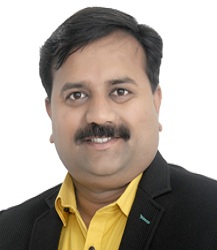 Mr. Sudhir A Patel
Chairman & Managing Director, Shyam Group
Mr. Sudhir A Patel is the Chairman and Managing Director of Shyam Group of Companies. He is a Science Graduate and has completed M.Sc in Chemistry from Gujarat University. He is extremely foresighted and insightful due to his vast experience in corporate like Intas, Zydus, Astron Research and Amneal Pharma Etc. He is very focused and dynamic in his decision making process as an Entrepreneur. Scaling up strategies, investment life cycle, cost reduction, creative ways to improve productivity and institutionalizing organization with best practices and processes is his forte.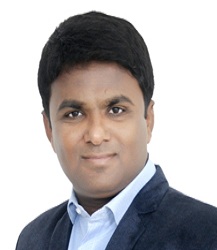 Mr. Chirag D Parekh
Director, Shyam Group
Mr. Chirag D Parekh is a Commerce Graduate from Gujarat University and is promoter and director of Shyam Group. He has a practical experience in banking and promotion of investments into insurance and equity market. Having worked with companies like ICICI, India Infoline and Bajaj Allianz he firmly believes in providing quality training to the staff and make them business ready. He is extremely sharp and straight to the point in order to make sure things are moving in right direction. He strongly believes in providing excellent services to the customers and oversees the complete business operations of the Group.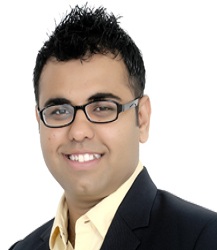 Mr. Hardik C Shah
Director, Shyam Group
Mr. Hardik C Shah is promoter and director of Shyam Group. He is a Chartered Financial Analyst from ICFAI and has completed PGDBA in Management Finance from Symbiosis University, Pune. He holds Bachelor of Commerce from HL College Ahmedabad, Gujarat University. He is responsible for the sales and marketing of entire group companies. He has been instrumental behind Shyam Group setting up representative offices at Dubai, Kuwait and London. With his clear focus on understanding the business dynamics and customer profile he has played a significant role in shaping business policies and transforming ideas into action.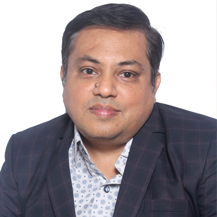 Mr. Pramod Shah
Executive Director
He is a post graduate in Finance & Company secretary, he has been with the company since its Inception, he has been a catalyst in enrolling various corporates in marketing the companies projects. He has been driving force behind taking the company to various offshore locations in GCC countries & African continent. With wide ranging experience of 20 years in fields of Finance & Marketing has helped the company to reach newer heights globally.